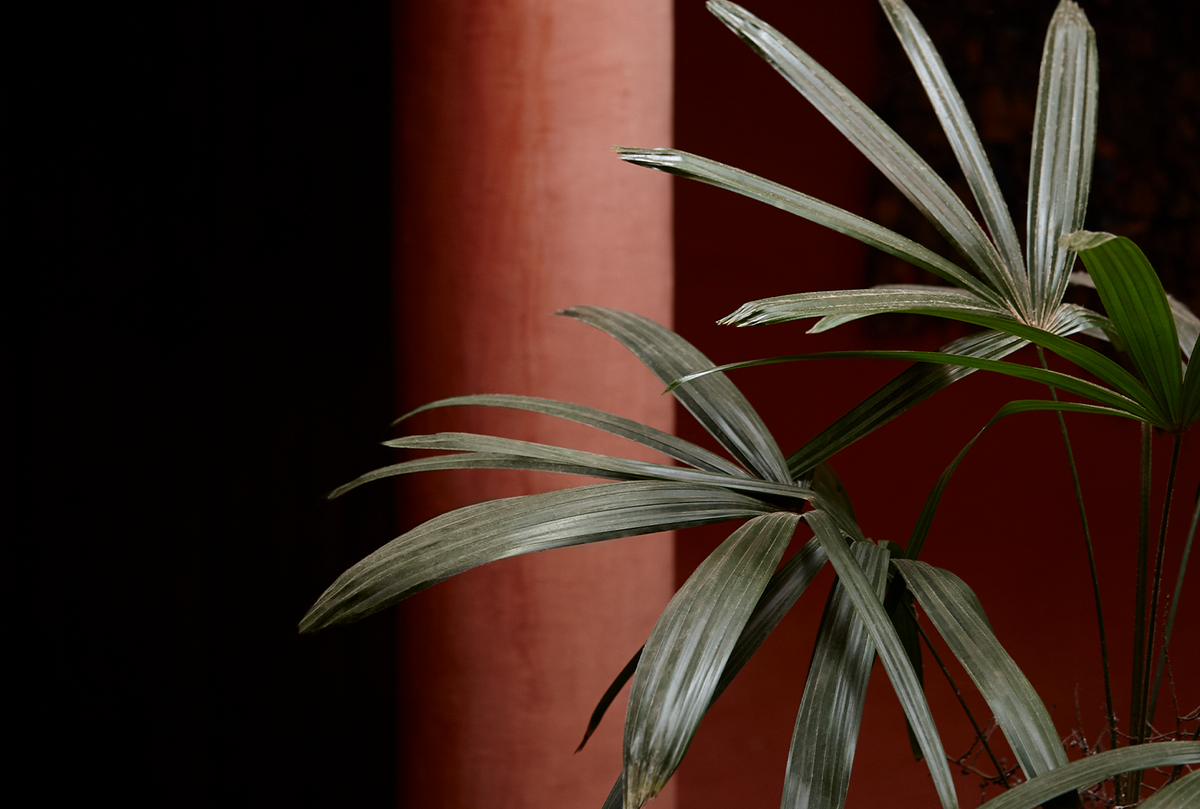 Terms & Conditions
Welcome to Sahara's online store at www.saharalondon.com.
Please read through our terms and conditions carefully before placing an order. By accessing our website and/or placing an order you agree to be bound by the terms and conditions outlined below. Please also read our privacy policy regarding any personal information that you choose to provide us with.
The www.saharalondon.com website is operated by Sahara Ltd., trading as Sahara.
"Sahara" is a trading name of Sahara Limited.
The company is registered in England and Wales under company number 03569604. Sahara Ltd. is a retailer selling, but not limited to, clothing, shoes and accessories. Our VAT registration number is GB354231380.
The Company's registered office is: C/o SRLV Elsley Court, Great Titchfield Street, London, W1W 8BE. Please note this is not our returns address. We will not receive or be able to process your returned item(s) if you send your goods to this address.
Our Head Office trading address is: Unit 4 Utopia Village, 7 Chalcot Road, London, United Kingdom, NW1 8LH. Email: customercare@saharalondon.com. Tel: +44 (0)20 7483 8435.
The address for sending back your online return/s is: Sahara c/o Torque, Challenge Way, Cutler Heights Lane, Bradford, BD4 8NG
INTRODUCTION
You will be able to access most areas of this Website without registering your details with us. Certain areas of this Website are only open to you if you register, such as "My Account". We may revise these terms and conditions at any time by updating this section. You should check our terms and conditions from time to time to review our current terms and conditions because they are binding on you. Certain provisions of these terms and conditions may be superseded by expressly designated legal notices or terms located on particular pages of this website. If you do not wish to accept any new terms and conditions after we have given notice, you should not continue to use this website.
-
ETHICAL SOURCING POLICY
Sahara Ltd. takes very seriously its obligation to ensure that its suppliers operate ethically. We routinely check that our direct suppliers provide an environment for their employees which protects their health and safety and human rights. We are a hands-on organisation with exceptionally high standards. We work directly with our suppliers and ensure that our teams visit the factories we work with personally. We believe in maintaining a friendly relationship with our suppliers, we love our work and we will only work with those who share the love and passion for what we do. We physically work alongside the machinists and pattern cutters at our factories wherever we can and as such we experience first-hand the conditions in which our producers work, we eat with them, and we use their facilities when we visit. Further, we have mutually respectful relationships with the creatives with whom we work, we believe in exchanging ideas and skillsets, and we learn enormously from the skilled artisans we work alongside and we develop our products with them. In return they learn from us; this is an ever-evolving, enjoyable two-way process. We expect and ensure to the best of our ability that our suppliers comply with their respective national employment laws and regulations, particularly in regards to the minimum age of employment, health and safety, freedom of association and the right to collective bargaining, no discrimination, fair rates of pay, no inhumane or harsh treatment & fair working hours.
-
ACCURACY, GUARANTEES & PRICING
Sahara offers for sale luxury high-quality products. Sahara does not sell second-hand or flawed products. Sahara warrants that the products on its website will be of satisfactory quality and fit for their general purpose. We endeavour to make sure that all information on our website is accurate and correct at all times and will try to resolve any errors on the website as soon as reasonably possible. If you believe that an error has affected your purchase, please contact us by calling +44 (0)20 7483 8435 or email us at customercare@saharalondon.com, although we must stress, this does not admit liability on Sahara Ltd.'s part. Shopping online is as much fun as buying in-store, but it is a very different experience for the consumer. It is important to note that colours displayed on our website can vary depending on a range of factors including your computer screen and display settings, over which Sahara Ltd. has no control. Sizes and measurements given are approximations only and should be used as such. All goods are subject to availability, which means in certain circumstances we may not be able to fulfil your order. Delivery timings are estimates only, particularly for the standard UK and International shipping services, which are beyond our control. Goods and promotions which are offered on our website may not always be available. It is your responsibility to ensure that your login, password and all other details concerning your account remain confidential at all times.
-
PRICING & PAYMENT
The price of our products will be quoted on our site from time to time, except in cases of obvious error. All prices are inclusive of VAT. All prices are shown in pounds sterling. We currently accept payment by Visa, Mastercard, PayPal, Delta and Switch. Unless otherwise stated, postage and packing charges apply to your order. Where we charge separately for packing, carriage and insurance and other relevant charges, the appropriate rates are set out in our specified pricing structure shown in the Delivery & Returns section on this website.
-
VAT
The price of our products includes VAT (where applicable) at the applicable current rate chargeable in the UK for the time being. If the rate of VAT changes between the date of your order and the date of delivery, we will adjust the VAT you pay, unless you have already paid for the products in full before the change in VAT takes effect
-
VAT- WITHIN THE EU
If shipping within the EU or to territories where VAT is applicable, all prices displayed include VAT at the current rate of 20%.
-
VAT - INTERNATIONAL DELIVERIES
VAT, whilst chargeable on non-EU purchases, is zero-rated. This means that the price you see includes 0% VAT. Therefore, we cannot provide VAT refunds on non-EU orders or orders shipped to TAX / VAT havens.
-
PAY-IN-3 WITH KLARNA
We've teamed up with Klarna to offer you a new flexible payment method - split the cost of your purchase into three interest-free instalments. You can find out more on our dedicated Klarna page here.

You must be a UK resident, over 18 years old and have a valid payment card to use Pay in 3.
-
DISCOUNTS & SPECIAL OFFERS
We reserve the right to terminate any special offer at any time, without notice. Discounts and promotions may not run concurrently between our website and our stores, please check the terms and conditions relevant to each promotion. Equally, store promotions may take place individually, such as special events that might be part of a local campaign. Discount codes unless specified otherwise are valid for one use per customer only. If a discount has been awarded during an online promotion or sale event, and subsequently items(s) are returned to us from that order taking the total value of your purchase below the qualifying threshold required to achieve the discount, you will no longer qualify for the promotional discount and the amount refunded to you will reflect this. For example, if a promotion for 10% discount requires a spend of £150 and you return an item from that purchase that takes your total spend below £150, your discount will no longer apply to the entire order, and the refunded amount may be less than the (discounted) amount paid for the item so that it equals the full original price of the item(s) that you have kept. The same applies to free P&P offers. Your legal rights are unaffected.
-
PRE-ORDERING
If your order contains pre-order item(s) we will aim to despatch your entire order within 3-4 weeks of your original order date. Please note your entire order will be held until your pre-order item(s) are ready for delivery. Should we experience any further delays then we will contact you to inform you of an estimated order delivery date. Sahara will notify you via email once your order is ready for delivery. If you place an order that contains both pre-order and currently-available items, you won't receive the order until all the items are ready. If you require certain items to be despatched earlier we ask you to contact our Customer Care team via phone on +44(0)20 7483 8435 or via email at customercare@saharalondon.com. Should you require any further assistance then do not hesitate to contact us.
-
MISCELLANEOUS
Orders placed to addresses in territories to which Sahara Ltd. cannot ship will be cancelled automatically and a full refund issued.
-
SHOPPING ON SAHARALONDON.COM
Placing an order on saharalondon.com is easy. Once you have chosen your item, add it to your shopping basket. Enter your Login details or create a new account, include your address, and choose your payment method. Finally, confirm your order. You are deemed to place an order with us by ordering via our online checkout process. As part of our checkout process, you will be allowed to check your order and to correct any errors. We will send you an order acknowledgement by email, detailing the products you have ordered. An order shall be deemed as submitted when Sahara receives your order form electronically. By submitting an order, you agree and accept these terms and conditions of sale in your contract with Sahara Ltd. Should you disagree with certain provisions of these terms and conditions of sale, please do not submit your order on saharalondon.com. Upon submission of an order to saharalondon.com, Sahara Ltd. we will send you an email confirming a summary of the information relating to your order including information on price, the items' main characteristics, terms of payment and shipping costs. Our acceptance of an order takes place when we despatch the order. If your order is received before 2 pm Monday – Friday (excluding public holidays), subject to availability, we will endeavour, but can not guarantee to process your order the same working day. We will send you a despatch confirmation by email. When we despatch the order the purchase contract will be made even if your payment has been processed immediately unless we have notified you that we do not accept your order. We may refuse to accept or cancel an order: where goods are not available; where we cannot obtain authorisation for your payment; if there has been a pricing or product description error; or if you do not meet any eligibility criteria set out in our terms and conditions.
-
DELIVERY
It is important to ensure you have given us the correct billing and delivery address details. If either is incorrect we may not be able to process your order and you may incur delays and additional costs to your credit/debit card. Saharalondon.com ships to the United Kingdom, Europe (Austria, Belgium, Bulgaria, Cyprus, Czech Republic, Denmark, Estonia, Finland, France, Germany, Greece, Hungary, Iceland, Republic of Ireland, Italy, Latvia, Lithuania, Luxembourg, The Netherlands, Norway, Poland, Portugal, Romania, Slovakia, Slovenia, Spain, Sweden, Switzerland), Australia, Canada, China, Hong Kong, New Zealand, Singapore, and the United States of America, Taiwan, Macedonia, Malta, Serbia & Montenegro. Sahara is unable to offer a next day delivery service to the following UK postcodes; G83, TR21, TR22, TR23, TR24, TR25, AB30, AB31, AB32, AB33, AB34, AB35, AB36, AB37, AB38, AB 44-56, K8, IV, IM, HS, GY9, KW, PA, PH Delivery of an order shall be completed when we deliver the items to the address you gave us and the items will be your responsibility from that time.
-
INTERNATIONAL DELIVERIES
If goods are ordered from saharalondon.com to be shipped outside the UK, all import duties and taxes will be the responsibility of the customer. These costs cannot be predicted as they are levied by local authorities, which are outside Sahara's control. We are unable to offer an Express Delivery service on items shipped outside the UK.
-
CANCELLATION OF CONTRACT AND RETURNS OF GOODS PURCHASED ONLINE
Please note that saharalondon.com's returns policy differs from that of purchases made in Sahara's stand-alone stores. Please see the section below for Sahara's store return policy. In accordance with the Consumer Contracts (Information, Cancellation and Additional Charges) Regulations 2013 (the "ICACRs") your contract with us can be cancelled. Items purchased online can be returned for a full refund, providing that you comply with the requirements set out in our delivery and returns section. If you are based in the EU under the ICACR's, you have the right to cancel your online order with us at any time before you receive the goods you ordered within 14 days without giving a reason. You must notify us within writing that you wish to cancel the contract for your entire order. You can either email customercare@saharalondon.com or write to us at Notice of Contract Cancellation, Sahara Customer Care Department, Unit 4 Utopia Village, 7 Chalcot Road, London, NW1 8LH. You may also use the cancellation form but it is not obligatory. Cancellation Notice Notice of Contract Cancellation Sahara Customer Care Unit 4 Utopia Village 7 Chalcot Road, London NW1 8LH Or by email to: customercare@saharalondon.com Dear Sirs I hereby give notice that I wish to cancel my contract of sale of the following: Products [Please provide details of the products ordered]: Ordered on: Received on: Yours faithfully Name: Address: Date: Signature [only if sent by post]: The cancellation period will expire 14 days from the day after you've received your order provided you give us written notice. You have 14 days to notify us that you wish to cancel your contract. The cancellation of contract applies to your entire order. Once a customer has notified us that they wish to cancel their order they then have an additional 14 days to return the item to us. Please note that customers must bear the cost of returning the item to us. Your outbound postage will be refunded to the amount of £4.95 (standard UK delivery postage charge).
-
RETURNING ONLINE GOODS BY POST
It's easy to return your item(s) by post. You do not need to return your item in the box in which it was delivered, however, the tags must be attached and the item must be in its original unused condition and free from odours. Returns that are used, damaged or soiled may not be accepted and may be sent back to you. In these circumstances, we may refuse a refund or deduct an amount from the refund for the diminished value of the item. To return your item to us, simply complete the enclosed returns form indicating the reason for your return. Ensure your goods are securely wrapped and the completed returns form is enclosed. Attach the pre-printed returns label to the parcel. Take the goods, along with the despatch note, to the Post Office. The address for sending returns to is: Sahara c/o Torque, Challenge Way, Cutler Heights Lane, Bradford, BD4 8NG. Email: customercare@saharalondon.com. The goods remain in your property while in transit; therefore we do recommend that you send your goods via a signed for service. Make sure you obtain a 'proof of postage' certificate which you should retain until you've received your refund. It usually takes between 5-10 working days from the postage date to receive items and process refunds.
-
RETURNING A FAULTY OR MIS-DESCRIBED ITEM
Because you are a consumer, we are under a legal duty to supply Products that conform to this contract. As a consumer, you have legal concerning items that are faulty or not as described. These legal rights are not affected by your right of return and refund in these Terms. Advice about your legal rights is available from your local Citizen's Advice Bureau or Trading Standards office. If you are returning an item to us because it is faulty or misdescribed, we will refund the price of the item in full, together with any applicable delivery charges, and any reasonable costs you incur in returning the item to us.
-
RETURNING ONLINE PURCHASES TO STORE
If bought online, items may be returned to one of our 15 boutiques for a refund within 14 days of receipt. Both full-price and sale items may be refunded.
-
STORE RETURNS
When purchasing from one of Sahara's stand-alone stores, full price items are eligible for a refund if returned within 14 days of purchase. Sale goods are only eligible for a credit note or exchange if returned within 7 days of purchase. We do not offer refunds for items purchased instore that are merely unwanted or unsuitable. The provisions of this clause do not affect your legal rights. Please contact your local Trading Standards Department or Citizen's Advice Bureau for further information.
-
INTELLECTUAL PROPERTY & LICENCE
Unless otherwise stated, all Intellectual Property Rights and goodwill in or relating to the contents of our website belong to either Sahara Ltd. or our suppliers or licensors (including without limitation photographs and graphical images). In particular, the trademarks displayed are registered and nothing contained in these conditions or the website should be construed as granting by implication, estoppel, personal bar, or otherwise, any licence or right to use any of the trademarks without our permission. For these terms and conditions, any use of extracts from this Website other than per this clause for any purpose is prohibited. If you breach any of the terms in these terms and conditions, your permission to use this Website automatically terminates and you must immediately destroy any downloaded or printed extracts from this Website. Unless otherwise stated Sahara and other Sahara Ltd. owned names and or logos contained in this site are trademarks and or registered trademarks of their respective owners. Copyright in the design, graphics and text contained in this website is held by Sahara Ltd trading as Sahara or its licensor. Downloading and printing of those web pages which contain the trademarks or any other content found on Sahara's website is permitted within the scope of the licence contained below. You may download to a local hard disk and print extracts from the website solely for personal, non-commercial use and you may also recopy downloaded extracts to others for their personal, non-commercial use provided that no documents or related graphics on this Website are modified in any way; no graphics on this Website are used separately from accompanying text, and any of our copyright and trademark notices and this permission notice appear in all copies. You may not frame or link to the website or any part of it without our express permission. The interpretation, construction, effect and enforceability of this agreement shall be governed by English Law, and you and we agree to submit to the jurisdiction of the English courts for the determination of disputes. Subject to this clause no part of this Website may be reproduced or stored in any other website or included in any public or private electronic retrieval system or service without our prior written permission. Any rights not expressly granted in these terms are reserved.
-
SERVICE ACCESS
While we endeavour to ensure that this Website is available 24 hours a day, we will not be liable if for any reason this Website is unavailable at any time or for any period. Access to this Website may be suspended temporarily and without notice in the case of system failure, maintenance or repair or for reasons beyond our control.
-
VISITOR MATERIAL AND CONDUCT
Other than personally identifiable information, which is covered under the Privacy Policy, any material you transmit or post to this Website will be considered non-confidential and non-proprietary. We will have no obligations for such material. We and our nominees will be free to copy, disclose, distribute, incorporate and otherwise use such material and all data, images, sounds, text and other things embodied therein for any and all commercial or non-commercial purposes. You are prohibited from posting or transmitting to or from this Website any material: that is threatening, defamatory, obscene, indecent, seditious, offensive, pornographic, abusive, liable to incite racial hatred, discriminatory, menacing, scandalous, inflammatory, blasphemous, in breach of confidence, in breach of privacy or which may cause annoyance or inconvenience; for which you have not obtained all necessary licences and/or approvals; which constitutes or encourages conduct that would be considered a criminal offence, give rise to civil liability, or otherwise be contrary to the law of or infringe the rights of any third party, in the UK or any other country in the world; or which is technically harmful (including, without limitation, computer viruses, logic bombs, Trojan horses, worms, harmful components, corrupted data or other malicious software or harmful data). You may not misuse the Website (including, without limitation, by hacking). We will fully co-operate with any law enforcement authorities or court order requesting or directing us to disclose the identity or locate anyone posting any material in breach of this clause.
-
WAIVER
If you breach these conditions and we take no action, Sahara Ltd. will still be entitled to exercise its rights and remedies in any other situation where you breach these conditions.
-
DATA PROTECTION
By providing your details to Sahara on our website, you consent to Sahara Ltd. maintaining, recording, holding and using the information you give to Sahara Ltd. at the time of ordering to process your orders, to improve our service to you and to inform you of promotions. All data is collected lawfully and maintained in accordance with the Data Protection Act 2018.
-
PRIVACY
Sahara Ltd. will not pass your details to any third party without your prior permission, other than where we have to in order to get your goods to you, eg via our delivery and or dispatch company. You will find further information in the Privacy Policy section of this Website.
-
LINKS TO AND FROM OTHER WEBSITES
Any link (whether it is a hyperlink or other referral device) used on the website are provided solely for your convenience. If you use these links, you leave this Website. We have not reviewed all of these third-party websites and do not control and are not responsible for these websites or their content or availability. We, therefore, do not endorse or make any representations about them, or any material found there, or any results that may be obtained from using them. If you decide to access any of the third-party websites linked to this Website, you do so entirely at your own risk. We are not responsible for the content of any websites where a link to www.saharalondon.com exists, nor for the legal consequences of your entering into any contracts with the third parties that provide these website links and we do not accept any liability for any loss, damage, expense or costs incurred by you as a result. If you would like to link to this Website, you may only do so on the basis that you link to, but do not replicate, the home page of this Website, and subject to the following conditions: you do not remove, distort or otherwise alter the size or appearance of the Sahara logo; you do not create a frame or any other browser or border environment around this Website; you do not in any way imply that we are endorsing any products or services other than our own; you do not misrepresent your relationship with us nor present any other false information about us; you do not otherwise use any Sahara trademarks displayed on this Website without our express written permission; you do not link from a website that is not owned by you; and your website does not contain content that is distasteful, offensive or controversial, infringes any intellectual property rights or other rights of any other person or otherwise does not comply with all applicable laws and regulations. We expressly reserve the right to revoke the right granted in this clause for breach of these terms and to take any action we deem appropriate. You shall fully indemnify us for any loss or damage we or any of our group companies may suffer or incur as a result of your breach of this clause.
-
REGISTRATION
Registering your details (creating an account) with saharalondon.com entitles the user to gain access to areas of the site that they may not otherwise have access, such as viewing order history, registering multiple delivery addresses for an enhanced checkout experience and viewing order status. To register with www.saharalondon.com you must be over eighteen years of age. Each registration is for a single user only. We do not permit you to share your username and password with any other person nor with multiple users on a network. Responsibility for the security of any passwords issued rests with you and if you know or suspect that someone else knows your password, you should contact us immediately. We may suspend or cancel your registration immediately at our reasonable discretion or if you breach any of your obligations under these terms and conditions.
-
NOTICE & DISCLAIMERS
Your use of this website is at your own risk, Sahara Ltd. does not guarantee that this website will be suitable for your purposes or requirements. If your PC does not support relevant technology including encryption, you may not be able to access certain information on the website. While we endeavour to ensure that the information on this Website is correct, we do not warrant the accuracy and completeness of the material on this Website. We cannot ultimately guarantee the accuracy of all information nor be held liable for any decisions/actions you take based on the information provided, We may make changes to the material on this Website, or to the products and prices described in it, at any time without notice. The material on this Website may be out of date, and we make no commitment to update such material. While we endeavour to keep the website running effectively, we cannot guarantee the availability nor accessibility of our online service at all times and except where outlined in these Notices and Disclaimers we will not be liable for any damages, loss, costs or expenses incurred by you as a result of any lack of availability or accessibility of the website. The material on this Website is provided "as is" without any conditions, warranties or other terms of any kind. Accordingly, to the maximum extent permitted by law, we provide you with this Website on the basis that we exclude all representations, warranties, conditions and other terms (including, without limitation, the conditions implied by law of satisfactory quality, fitness for purpose and the use of reasonable care and skill) which but for these terms and conditions might have effect in relation to this Website.
-
LIABILITY
We, any other party (whether or not involved in creating, producing, maintaining or delivering this Website), and any of our group companies and the officers, directors, employees, shareholders or agents of any of them, exclude all liability and responsibility for any amount or kind of loss or damage that may result to you or a third party (including without limitation, any direct, indirect, punitive or consequential loss or damages, or any loss of income, profits, goodwill, data, contracts, use of money, or loss or damages arising from or connected in any way to business interruption, and whether in tort (including without limitation negligence), contract or otherwise) in connection with this Website in any way or in connection with the use, inability to use or the results of use of this Website, any websites linked to this Website or the material on such websites, including but not limited to loss or damage due to viruses that may infect your computer equipment, software, data or other property on account of your access to, use of, or browsing this Website or your downloading of any material from this Website or any websites linked to this Website. Nothing in these terms and conditions shall exclude or limit our liability for (i) death or personal injury caused by negligence (as such term is defined by the Unfair Contract Terms Act 1977); (ii) fraud; (iii) misrepresentation as to a fundamental matter; or (iv) any liability which cannot be excluded or limited under applicable law. Your legal rights as a consumer are unaffected. If your use of material on this Website results in the need for servicing, repair or correction of equipment, software or data, you assume all costs thereof. You agree to indemnify us fully, defend and hold us, and our officers, directors, employees and agents, harmless from and against all claims, liability, damages, losses, costs (including reasonable legal fees) arising out of any breach of the terms and conditions by you, or your use of this Website, or the use by any other person using your registration details.
-
GENERAL TERMS
We are not responsible under these Terms and Conditions for any acts or events outside our reasonable control (force majeure), that adversely affect your purchase, including (but not limited to) strikes, lockouts, failures of third party systems or networks, acts of God, fire, earthquake, storm, flood or other natural disasters, civil unrest, acts of terrorism, deliberate sabotage of or malicious damage to equipment or data or for damage to or destruction of premises or equipment. Any notices relating to these Terms and Conditions will be sent to you via your registered e-mail address. Our Terms and Conditions outline the entire agreement between Sahara Ltd. and our customers regarding the sale, purchase and use of goods. They supersede any previous agreement or understanding that may have previously been in place. No variation to these terms is binding unless agreed by us in writing. Save to the extent that you exercise your right as a consumer to bring an action in or rely on the laws of your country of domicile, the interpretation, construction, effect and enforceability of these Terms and Conditions shall be governed by English Law, and you and we agree to submit to the non-exclusive jurisdiction of English courts for the determination of disputes.
-
GOVERNING LAW AND JURISDICTION
These terms and conditions shall be governed by and construed in accordance with English law. Disputes arising in connection with these terms and conditions shall be subject to the exclusive jurisdiction of the English courts. We do not warrant that materials/items for sale on the Website are appropriate or available for use outside the United Kingdom. It is prohibited to access the Website from territories where its contents are illegal or unlawful. If you access this Website from locations outside the United Kingdom, you do so at your own risk and you are responsible for compliance with local laws.
-
MISCELLANEOUS
You may not assign, sub-license or otherwise transfer any of your rights under these terms and conditions. If any provision of these terms and conditions is found by any court of competent jurisdiction to be invalid, the invalidity of that provision will not affect the validity of the remaining provisions which shall continue to have full force and effect. Only the parties to these terms and conditions may seek to enforce them under the Contracts (Rights of Third Parties) Act 1999.