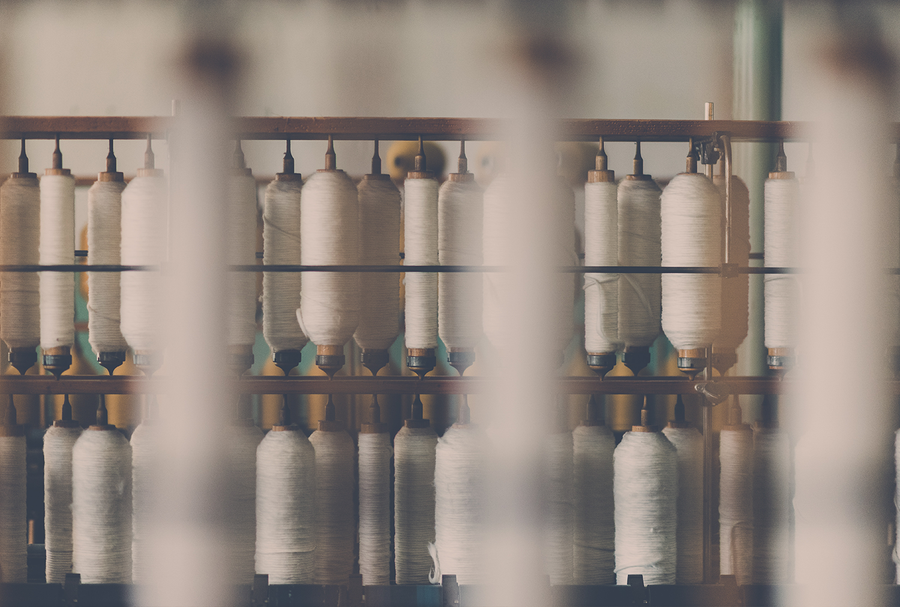 Size Guide
Since our very first community workshop in Bali, we've been committed to making beautiful clothes in an ethical, sustainable way that protects the environment and the communities of people we work with. That's why we prioritise using materials that are kind to both the planet and its people, such as organic cotton, silk and linen as well as innovative fabrics such as LENZING™ EcoVero™. We carefully consider each step of our supply chain to ensure that our fabrics are sourced and produced in a responsible way, with minimal impact on the environment.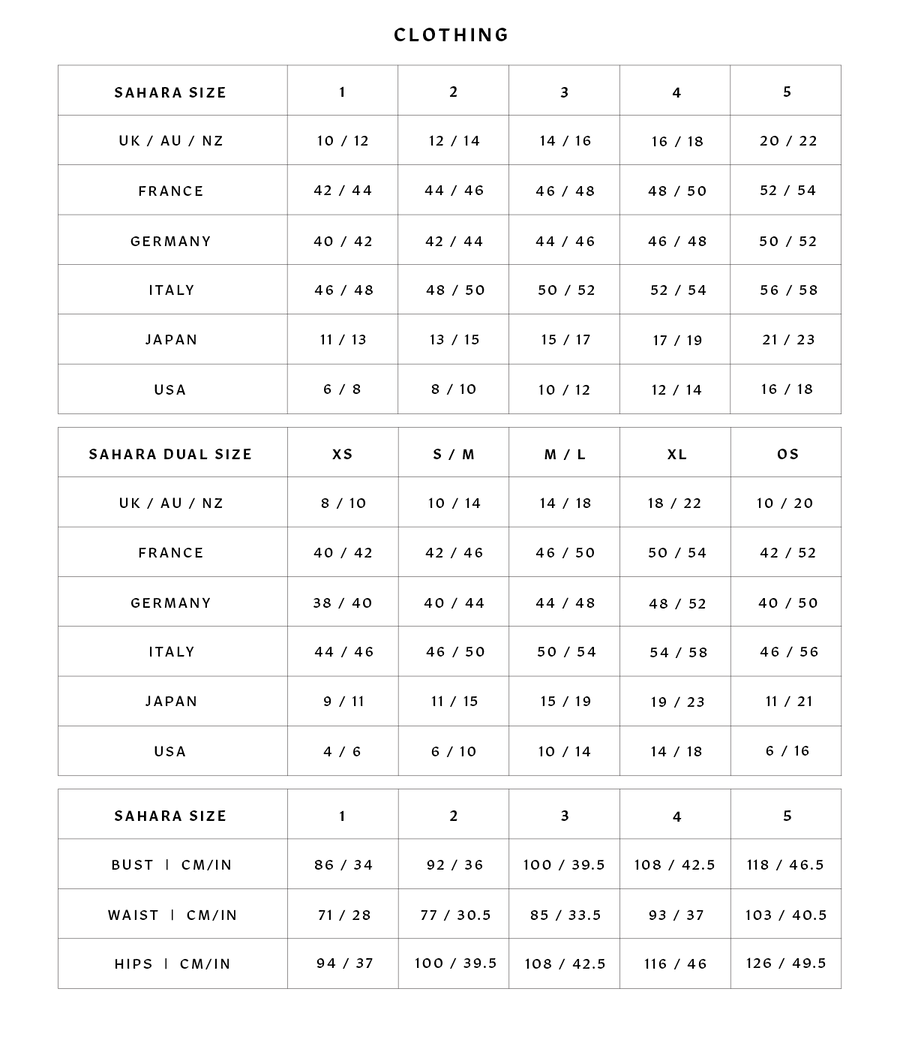 Our size guide has been designed to help you find the best fit for Sahara clothes.
However, it is important to remember that some of the other brands we sell may fit you differently, depending on the style and cut. Please note that additional sizing advice and specific garment measurements can be found on our product detail pages. 
-
GARMENT LENGTHS
Differ on each style therefore we recommend you refer back to the product page, where the Length is noted in the details.  
How we measure our garments